French printer to pay Central Bank 33.8M euros damages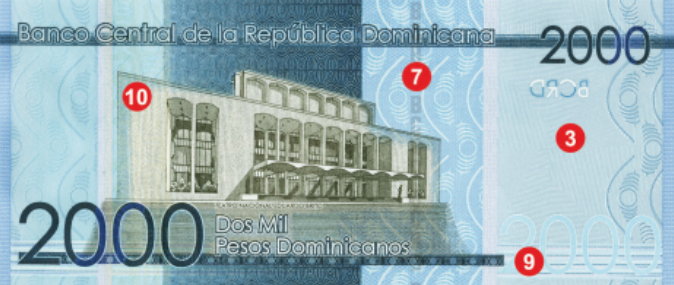 Santo Domingo.- The Central Bank on Wed. announced that a National District court ruled in its favor on a lawsuit filed Jan. 2014, against the French firm Oberthur Fiduciaire, S.A.S, which will have to pay 33.8 million euros in damages.
The Central Bank had filed the complaint seeking damages against the French company at the National District Court 1st Civil Chamber, on September 21, 2016, citing the loss of several sheets of RD$2,000 bills, Series 2013, during the printing process at the company's facilities in France in 2012.
"The events had a repercussion at the end of that year, since the bills fraudulently extracted from the French factory were presented as valid in various cities of Europe and until arriving at Dominican Republic, causing serious difficulties to the different notes of the same denomination, which caused a widespread rejection in the population for fear of being deceived," the Central Bank said in a statement.
Central Bank said the civil action sought compensation from Oberthur Fiduciare, SAS, for damage caused as a result of the loss of the bills from the manufacturer's own facilities.