Envoy says 20,000 Venezuelans in Dominican Republic illegally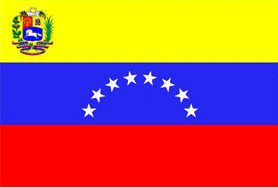 Santo Domingo.- Venezuela ambassador Alí de Jesús Uzcátegui affirmed Thur. that between 3,000 and 4,000 of his compatriots are in the Dominican Republic legally, while as many as 20,000 remain illegally since last year.
"To date, between entry and exit, there was a remnant that has not left, like 20,000 Venezuelans who entered last year," Uzcategui said.
He warned that those Venezuelans left under their own free will and not because there is a displacement in Venezuela.
The diplomat acknowledged however that his country has an economic problem, shortages of food, medicines among others, a situation he affirms requires a "humanitarian treatment."
He said his government has tried to solve the social problems that have emerged since the "economic" war unleashed in Venezuela.
The diplomat spoke in a press conference where he rejected the violence unleashed by "extremist sectors of the Venezuelan right that seek foreign intervention, creating a climate of violence that undermines the stability of the Venezuelan state."