Maduro: opposition leader orders arson while on Dominican vacation: EFE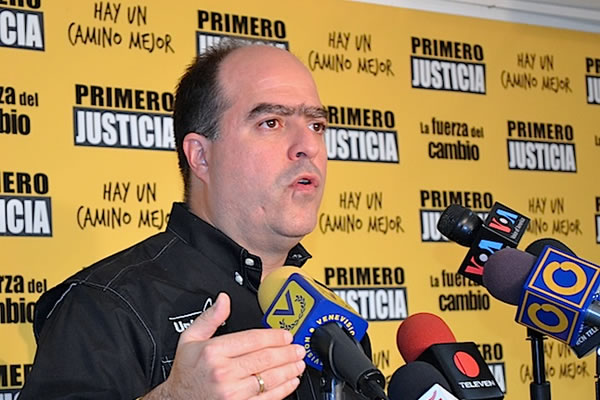 Julio Borges. Photo DeFrenteBarinas.info
Caracas.- Venezuelan president Nicolás Maduro on Thur. accused National Assembly president, Julio Borges (opposition), of ordering the torching of the Housing Ministry offices in Maracaibo, state of Zulia, EFE reports.
"The people responsible for this terrorism have a first and last name, Julio Borges, he orders the arson and goes on vacation to the Dominican Republic (…) Julio Borges is on vacation while he orders Venezuela to burn, what is that called," the president said on a mandatory broadcast network.
Maduro said that Borges and Venezuela's opposition, which controls the congress, has tried to privatize the government's free housing program and, failing to do so, "now want to destroy it" with theso called to "constitutionalizing" mechanism to prevent privatizations.
He said that a gang of alleged terrorists -which burned four floors of that agency', have already been identified "and we're going to capture them in the next few hours."