Espaillat marks Memorial Day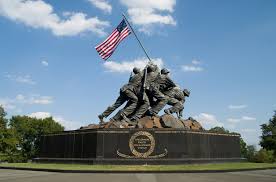 Washington D.C. – On Monday Congressman Adriano Espaillat (NY-13) issued the following statement in recognition of Memorial Day.
"Every year on Memorial Day, we take time to remember the men and women who have sacrificed their lives on behalf of our nation. We honor and salute all who have served our country around the world in the name of freedom as their sacrifices are the foundation of our democracy," the lawmaker said.
"Without the brave acts of soldiers, sailors, airmen, Marines, and Coast Guardsmen, we could not live so freely. This Memorial Day, we honor them and offer our prayers and gratitude to them and to their families for their service and sacrifice. May God bless each of you. May God bless the United States."