Odebrecth arrests a show, snark Dominicans in NYC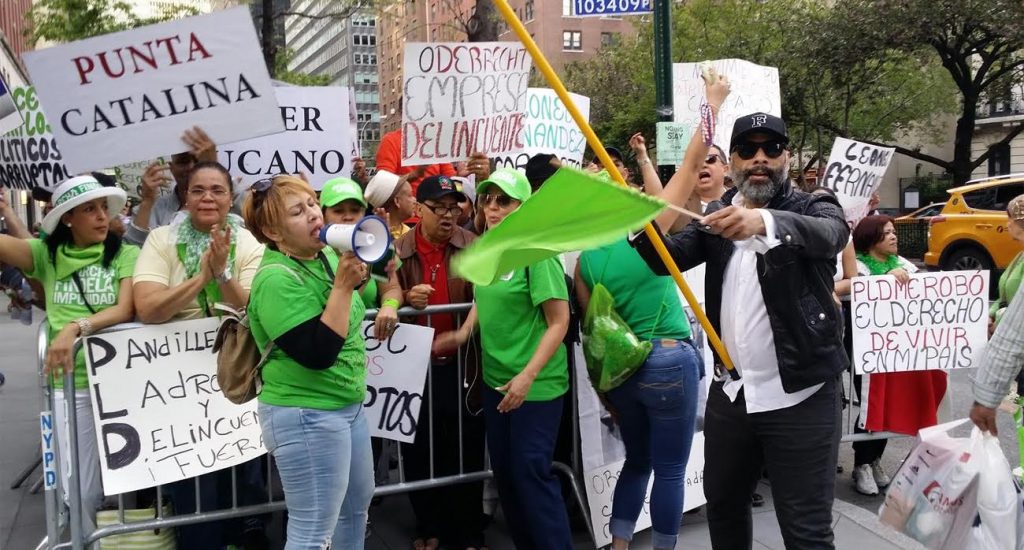 Green March in NY. Photo elnuevodiario.com.do
New York.- "There, justice is only for the poor, the rich, thieves, politicians and officials never get apprehended," said Juan Ramirez on Monday, reacting to the arrests of numerous government officials, lawmakers and some political leaders.
The lack of confidence of Dominican justice snowballs in communities of Dominicans abroad and especially in the United States.
"The people are fed up with so many manipulations," said Ramírez, a cabinetmaker living in New York for more than 20 years.
The Dominican immigrant said he's sure that "it's another make-up" to cover up those responsible, who are much higher than those who are in jail."
Patricio Núñez, who's been in New York for more than 10 years, said he never missed out on "not a single chapter of the series." Corruption in our country is like a novel, "chapter by chapter," which are repeated daily "and nothing happens."
"Suckers are the ones who believes that the government is going to get arrested itself, in the list there's not one from the group of Danilo (Medina), all are of Leonel (Fernandez) and a few Of Hippolito (Mejia) and Abinader (Luis)," said Uber driver Esteban Frías, quoted by elnuevodiario.com.do, "that shows you that it's another trick".
"Those who were caught are little fish compared with the bosses," said Moisés Saturnino, a butcher of a Bronx market.