Leatherback lays 90 eggs on a Santo Domingo beach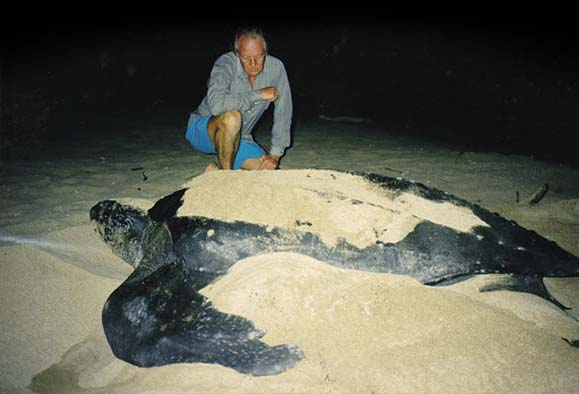 Giant indeed. File.
Santo Domingo.- A leatherback turtle early Tuesday laid 90 eggs on Manresa beach along Santo Domingo's Malecon, where the Environment Ministry collects them until the hatchlings emerge.
The female leatherback, the world's large sea turtle variety, chose Manresa beach to lay its eggs, a site where green turtle (carey in Spanish). Belongs to the Dermochelyidae family, as reported on elnuevodiario.com.do by Jonathan Trejo Ventura.
A leatherback (tinglar in Spanish), known as "the giant of the seas,"can grow as long as 2.3 meters, and weigh more than 600 kilos.
"90 eggs was the exact amount that the turtle spawned on the Dominican beach, after four hours of intense waiting, achieving its purpose," the outlet reports.