Rising sea levels force relocations: wbur.org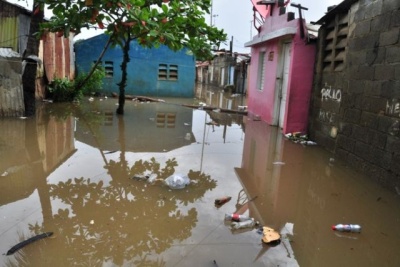 La Barquita barrio flooding is common
Santo Domingo.- Maria Isabel Reyes watched workers pack up her life. "I feel nervous," she said, quoted by wbur.org.
The World Bank estimates the Dominican Republic will be one of the countries most affected by climate change in the coming decades.
Rising sea levels could wash away the Caribbean nation's tropical beaches and the homes of its most vulnerable citizens.
Mariana Dale (@mariana_dale) of Here & Now contributor KJZZ went to the capital Santo Domingo, and found that moving an entire community out of harm's way is a complicated endeavor.
This segment airs on May 31, 2017. Audio will be available after the broadcast.