Senator's wealth skyrockets with Odebrecht: Indictment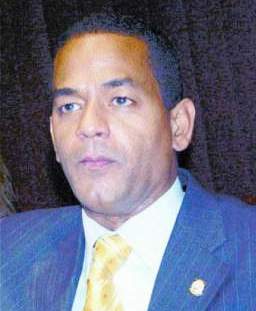 Oops! J.C. Valentin. File
Santo Domingo.- Santiago senator Julio César Valentin's wealth   grew by leaps and bounds as evidenced by the prosecution's charges linking him with the actions to benefit the Brazilian company Odebrecht.
According to court papers submitted in the arraignment of the 14 defendants in the case, the lawmaker declared RD$1.3 million in total assets on February 22, 1999, after he was elected a deputy for Santiago.
But in Valentin's financial statement filed on November 2, 2006, his assets skyrocketed to RD$10.9 million, a 758% jump.
That amount is distributed among bank accounts and apartments, household furnishings and motor vehicles,.
On September 15, 2016, the lawmaker declared RD$49.9 million, a jump of 224%, for which from 2010 to 2016 the net increase reached RD$34.5 million.
The indictment says Valentín filed a false financial statement in 2016, by omitting his company Francine Clinic and Beauty, registered with the Internal Taxes Agency (DGII).
He also omitted eight luxury vehicles: a Porsche 2008, Bentley 2009, Lexus 2010, Jaguar 2000, Land Rover 2004, Mercedes Benz 2007, and a Toyota 2017.
"With all of the above, falsehood and illicit enrichment are proven, that is, there is sufficient evidence to link the accused with the facts raised by the Office of the Prosecutor," the indictment says.
The Justice Ministry's indictment says the lawmaker receive bribes to approve the contracts for the construction of the Coral Highway (east).
"The action of the accused Julio César Valentín, as president of the Chamber of Deputies and senator, to accept sums of money from bribery by the accused Ángel Rondón Rijo for the feasibility and motivation of the contracts linked to the construction company Odbrecht, was to become illicitly enriched, to take possession of money and to acquire funds from the serious breach of bribery."