US$92.0M bribe scandal reveals a putrid political class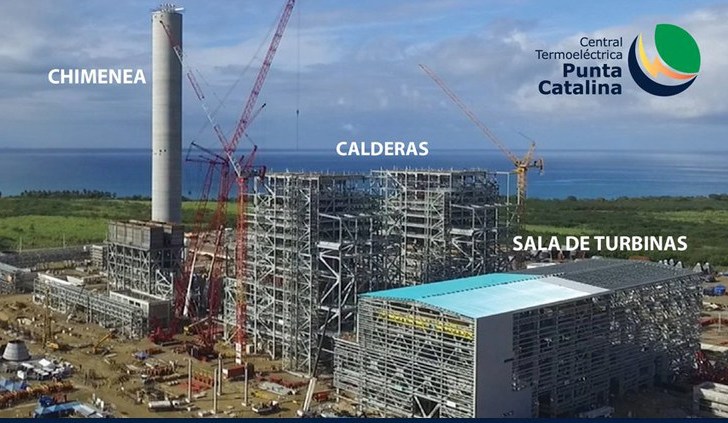 Punta Catalina power plant, born of original sin...
Santo Domingo.- The Nation for All Movement (MPT) affirmed Friday that Odebrecht's US$92.0 million in bribes for officials to obtain public works contracts reveals the magnitude of corruption in which the traditional political class is immersed.
It said the indictments of 13 political leaders, businessmen and lawmakers of major parties is a sign of the immorality that currently characterizes civil servants.
"The Dominican people must be vigilant over the trial carried out to denounce any compromise to exonerate the guilt of the corrupt, whose properties that they robbed from the people must be confiscated," said MPT president Fulgencio Severino, in a press conference, accompanied by other organization leaders.
"They ain't all there and they ain't all there is," he said, mimicking Justice minister Jean Rodriguez claim that suspects "are all there are there are no more."
"We know that, but the group is enough to say that a country whose political forces are composed of such politicians, can never reach the degree of development to which their inhabitants aspire."
He added that there more than those on list of 13 people indicted thus far in the Odebrecht case. "Everything indicates that the government wants to save others involved in the case."