1,000 elite troops seize guns, halt migrants along the border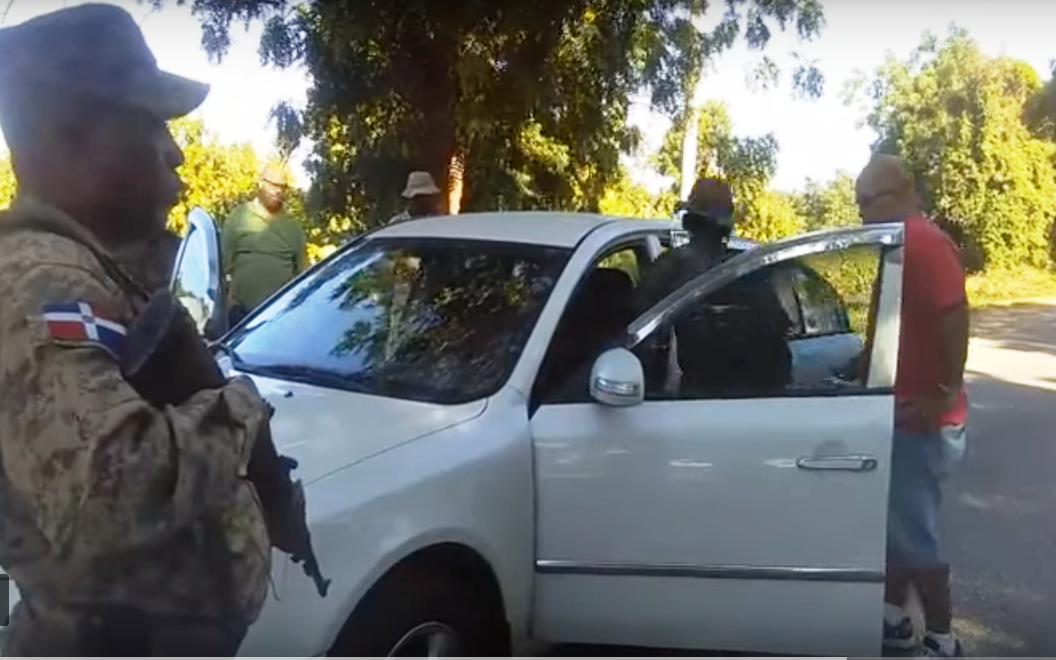 Checkpint near Pedernales
Pedernales, Dominican Republic.- The 1,000 elite troops trained to protect the border in addition to the Border Security Corps, are stationed at strategic points to control undocumented immigrants, guns, drugs, vehicles and livestock.
The trained military which conduct spot checks at the various border crossings have seized weapons, motorcycles and detained dozens of undocumented Haitians.
The soldiers are posted at strategic points from Pedernales in the southwest to Dajabón in the northwest, covering Jimani, Elias Piña, Monte Cristi, as well every path which lead to the villages along the border.
In their first real-life assignment after the special training that includes discipline, safety and respect for the citizen, the troops exude confidence as members of the military.
The soldiers search each vehicle thoroughly and detain undocumented Haitians, while those with illegal weapons are detained until they produce their papers.
On its website the Army said military personnel will be specially equipped with,  high-tech equipment and comfortable housing during their tour of duty along the Dominican- Haitian border.