Ten Odebrecht defendants head toward landmark ruling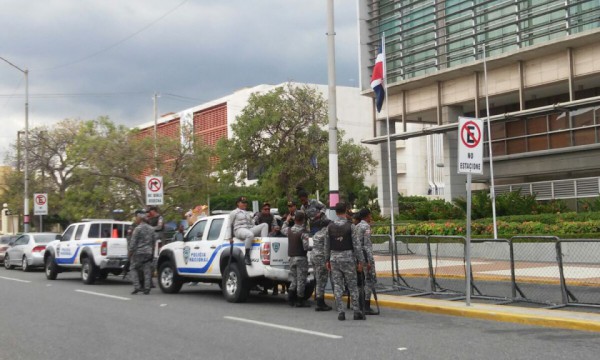 In a file photo by gurabolive.com.do, a Police team at Supreme Court.
Santo Domingo.- The National Police is already preparing the transfer of 10 of the 14 defendants in the Odebrecht bribe case to the Supreme Court building, where at 4pm Wednesday special instruction judge Francisco Ortega will rule on whether to release one or all on bail, house arrest, or order  pretrial detention.
In the operation similar to yesterday's, a 60-passenger bus escorted by four motorcycles, three police vans and two Swat teams are ready to transfer the accused.
Hooded special operations agents are also taking part in establishing the security perimeter around the Supreme Court, where one of its Justices will hear the landmark case.