Steel curtain drops over those jailed in Odebrecht case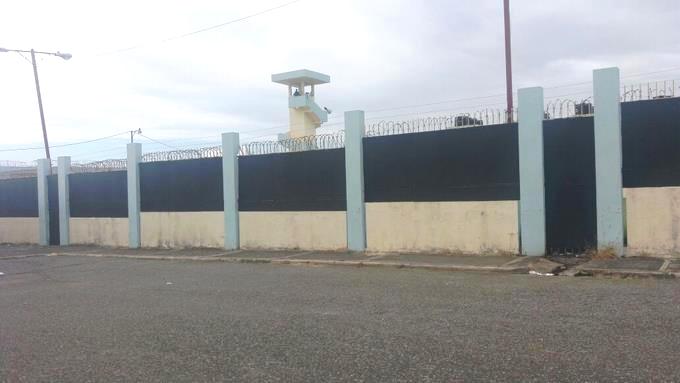 Najayo prison iron curtain. Photo courtesy of ListinDiario.com.do
San Cristóbal, Dominican Republic.- Around eight prison guards worked into the early morning hours Wed. placing metal sheets around  the visitors' access to Najayo penitentiary, which will house eight of the accused in the Odebrecht bribe case, who were sent to pre-trial detention yesterday.
The workers worked frantically to install the sheets which prevent the view from the outside, before the arrival of the defendants Víctor Díaz Rúa, Conrado Pittaluga, Temístocles Montás, Andrés Bautista, Ruddy González, César Sánchez and Máximo De Oleo.
Reporters and photojournalists from numerous media arrived early at the front of the prison, along with other people interested in observing the defendants' transfer from the jail in the Ciudad Nueva courthouse.
For the Odebrecht case judge Francisco Ortega also sent businessman Ángel Rondón to the La Victoria prison for one year, and house arrest for Radhamés Segura and Roberto Rodríguez.
Whereas senators Tommy Galán and Julio César Valentín, as well as the deputy Alfredo Pacheco will have to post a RD$5.0 million bond and are barred from travel.