Dominican Republic President 'jails' opposition party leaders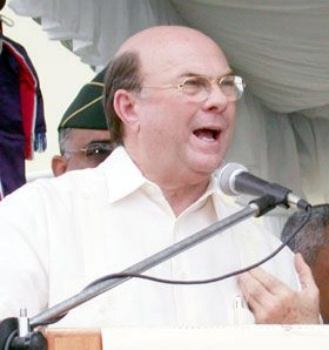 H. Mejia. File.
Santo Domingo.- The Political Commission of Dominican Republic's main opposition party on Thursday vowed to defend its members and senior leaders, including its president Andrés Bautista, who are in custody, charged with taking bribes in the Odebrecht case.
Modern Revolutionary Party (PRM) acting president Orlando Jorge says the organization's leaders and members accused by the Justice Ministry of taking bribes are "prisoners of president Danilo Medina."They are prisoners of Danilo Medina and by way of consequence is responsible for what may happen from now on."
Former president Hipólito Mejía and other senior leaders headed the meeting held at Club Los Prados, in the capital.
"The PRM will continue to demand that Odebrecht's corruption be punished and that the guilt rests on those who actually benefited from the bribes, overvaluation and contributions for  the electoral campaign," the resolution said.