Landmark incarceration deals stunning blow to the Presidency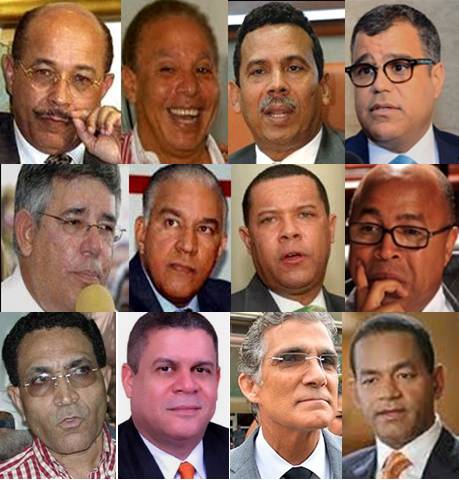 Juan Temístocles Montás, top left, with others indicted.. Photo Vista judicial genera expectativas entre los dominicanos | Barriga ... barrigaverde.net
Santo Domingo.- The six-month pre-trial detention of Industry and Commerce minister Temístocles Montás has dealt a stunning blow to the credibility of Danilo Medina's administration and Dominican Republic's ruling party (PLD).
Montas on Wed. became the only ever sitting cabinet minister to be jailed in the country's modern history.
Prominent sociologist César Cuello said it will be difficult that for the PLD leaders and rank-and-file to shake off its effect. "It 's a blow to the government that I don't think has a chance to surmount. That such a prominent minister is in prison is a strong blow."
Montás is one of 14 current and past officials, lawmakers and businessmen indicted for allegedly taking Odebrecht's admitted bribes of US$92.0 million to obtain major public works contracts from 2001 to 2014.
Montás is accused of taking bribes in exchange for his lobbying lawmakers to approve loans for the projects.
The prosecution says Montás' assets jumped more than 173% from 2004 to 2008, unjustifiably, and nearly 600% from 2004 to 2012.
According to the indictment, Montás' assets climbed from RD$4.95 million declared on September 15, 2004, to RD$29.3 million declared on September 18, 2012.