Brazil bust uncovers Italian mafia's Dominican links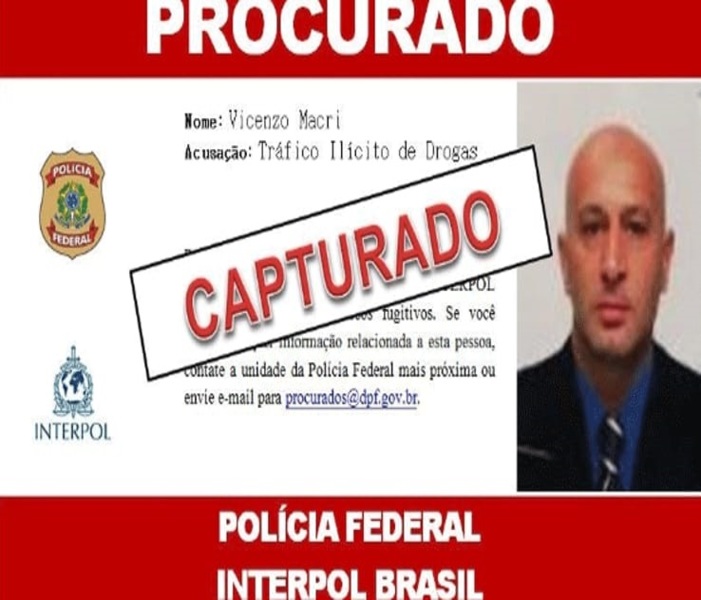 V. Marci.. Photo. AboutTheMafia.com
Santo Domingo.- Dominican Republic is on the map of one of Italy's most important criminal syndicates when it was detected that one of the leaders of the Mafioso clan Commisso, which competes with the Sicilian mafia, had in the Caribbean country, along with Morocco and Holland their drug supply centers to supply Europe.
Vincenso Macri was arrested over the weekend in Brazil, when he presented a fake ID card at Sao Paulo airport on Friday.
The Commisso clan is based in Sidermo, Calabria, and has a considerable presence in Canada with past investments in ​​gambling in the Dominican Republic.
Resident in Caracas
Italian media report that Macri, 52, planned to fly to Caracas, where he is believed to have resided. It notes that he has been a middleman in international cocaine transactions of the 'Ndrangheta," one of the world's leading drug traffickers.
Authorities say Macri inherited the position of his father, Antonio Macri, the clan's alleged capo. He was about 10 years old when his father was murdered in Calabria in 1975, after a game of bocce and amid a bloody turf war.
Macri's father was known as the "Two Worlds Capo" because of his close ties to mafias in North America and Australia.
Brazilian federal police said that from 2004 to 2015 Vincenzo Macri was part of an international criminal organization that imported and trafficked cocaine and hashish from Morocco, the Netherlands and the Dominican Republic.
The drugs arrived in Italy in containers.
Macri had been a fugitive since 2015, when Italian authorities accused him of international drug trafficking and association with the mafia.