Motorcade takes 7 of the Odebrecht 14 to prison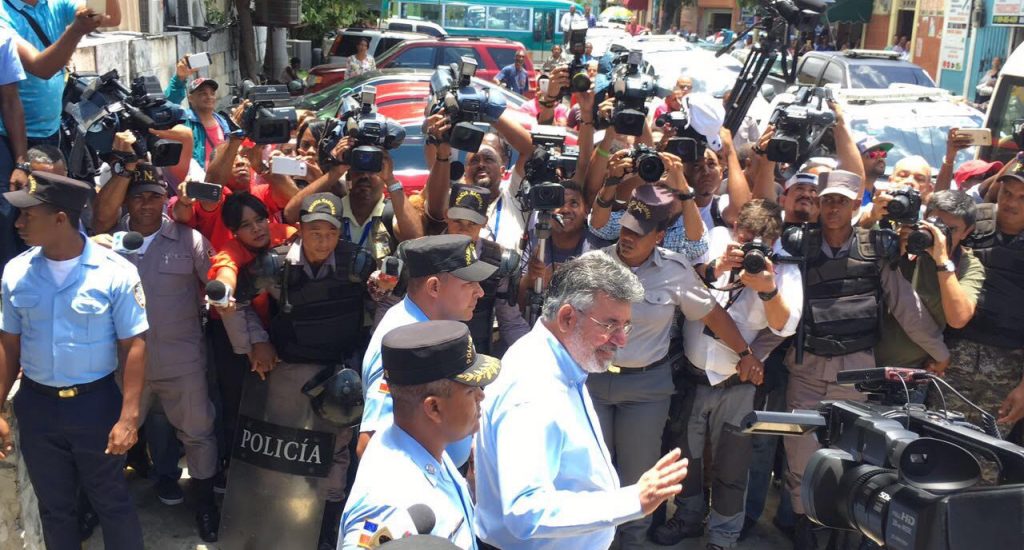 Victor Diaz Rua heads to Najayo jail. Photo elnuevodiario.com.do
Santo Domingo.- Seven of the 14 indicted in the Odebrecht case were taken in a motorcade that set off Monday from the jail at Ciudad Nueva courthouse in downtown Santo Domingo toward the prison at Najayo, San Cristóbal (south), where they'll await trial eight months from now.
Former Public Works minister Víctor Díaz Rúa, lawyer Conrado Pittaluga; Industry and Commerce minister Temístocles Montás, former Senate president Andrés Bautista, former deputy Ruddy González, former State-owned Electric Utility (CDEEE) CEO César Sánchez, and Hydroelectric Utility (Egehid) former administrator Máximo de Óleo were in the courthouse jail since May 29, the same day they were arrested.
On June 7 Supreme Court special investigative judge Francisco Ortega ordered those defendants to spend from three to nine months in prison to await trial, while the others were sentenced to nine months house arrest.
Senators Tommy Galán and Julio César Valentín, and deputy Alfredo Pacheco were released on $5.0 million bail.
The defendants are being charged in the framework of bribes for about US $ 92 million that the multinational admitted they paid in the country to secure contracts with the state between 2001 and 2014.
The main suspect Angel Rondon is still at the courthouse jail, awaiting transfer to La Victoria penitentiary.