Dominican Republic needs Washington's help to end corruption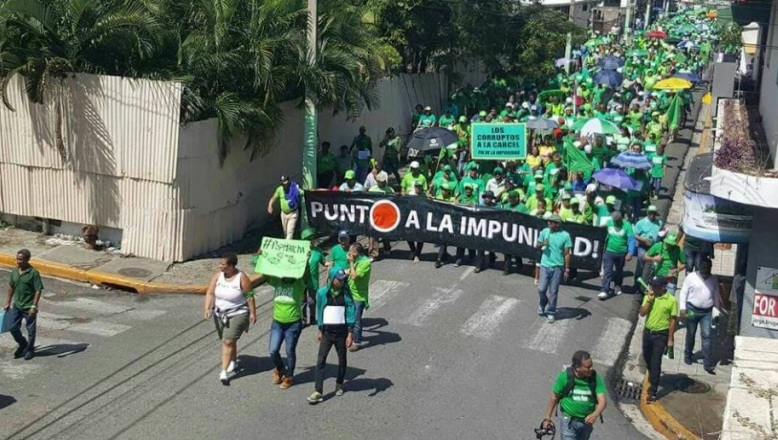 The Greens lead the charge
Santo Domingo.- 'Help us end corruption and impunity in the Dominican Republic,' pleads a petition created by J.V. on June 14, 2017, which needs 99,635 more signatures by July 14, 2017 to get a response from the White House.
With 365 signatures already gathered, the petitioners' goal is of 100,000.
"We the people of the Dominican Republic and of Dominican descent ask the USA Federal Government to help us end corruption and impunity in Dominican Republic by assisting to resolve the case of the Brazilian corrupt corporation Odebrecht," the petition says.
"Since the Executive, Judicial and Legislative powers are hijacked by an unscrupulous corrupt machine, we need The Federal Government to instruct the Justice and State departments to make the Odebrecht and other corruption cases information public and help bring those who have robbed the country to justice."
The petitioners affirm that a corrupt system has indebted the Dominican Republic by the tens of billions of dollars, "forcing around 10% of the population to flee the country in search of a better life. We need all the help we can get to take our country back and obtain real democracy."