Environmentalists: US$500M bond for power plant illegal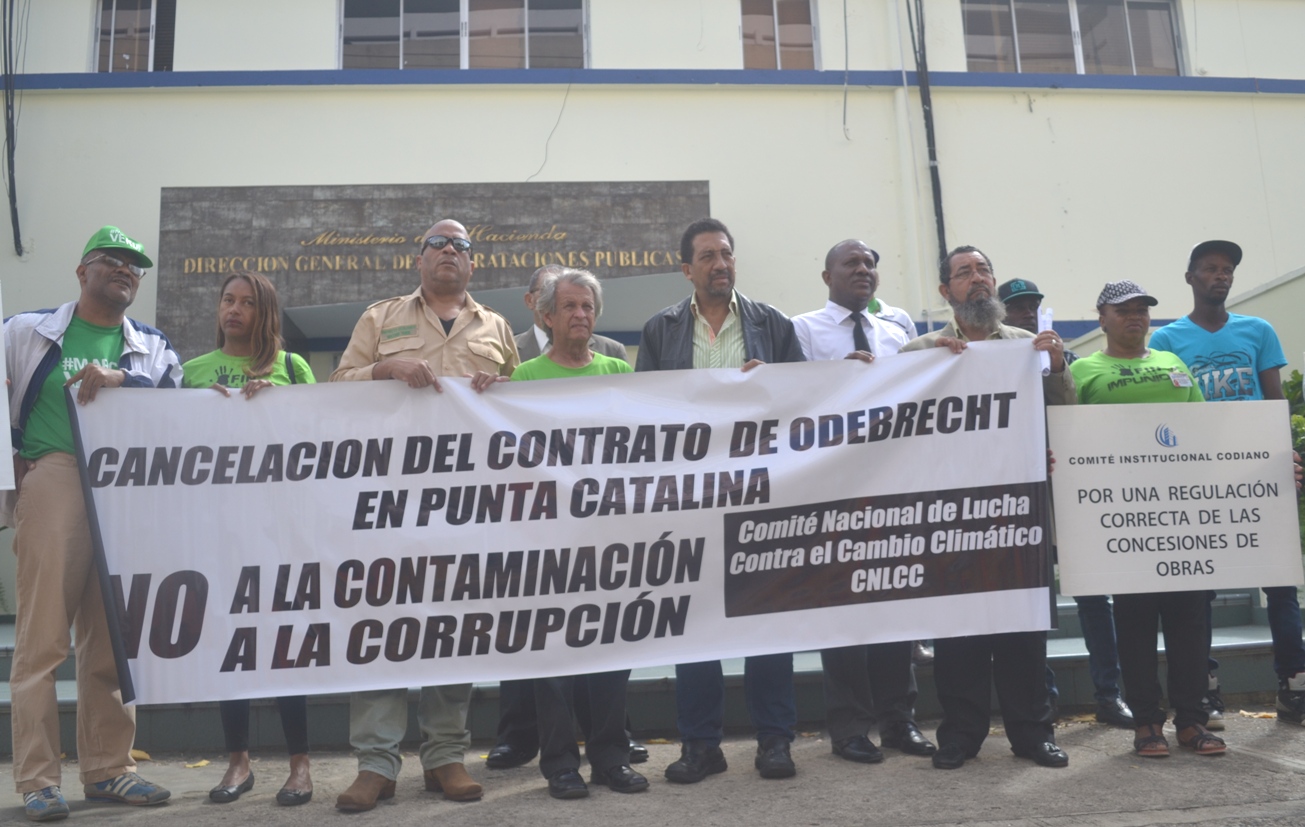 CNLCC in a protest.
Santo Domingo.- A grassroots environmental group affirmed Sunday that the US$500 million bond issued by the Government for the Punta Catalina coal-fired power plant violate Article 4.3.b of the project's tender rules.
The National Committee to Combat Climate Change (CNLCC) He said that among its objections include the use of that type of financing is "explicitly and clearly" becuse since the Dominican State assumed that work with loans from European banks.
It said that Article of the tender expressly states that "the issuance of sovereign bonds in the local or international market will not be considered as a valid financing offer."
The group said the European banks have suspended the loans because of the scandal of Odebrecht, which builds the power plant, "the government now pushes to obtain this financing through the sale of public debt and continue being associated with this company even though the country pays more and in less time."
The environmental group said violation by the state to the contest was to change the turnkey provision without any explanation
In a statement, the CNLCC said in a turnkey project the contractor assumes all phases of construction including to seek financing even though the State must pay the loan.
"Bidders to participate in the bidding had to submit a financing proposal from a duly certified credit company up to 80% of the total cost of the work. Otherwise, the bidder was disqualified from the bidding process."
It said neither Odebrecht nor the government have complied with the project's tender rules over the last three years, especially financing. "The issuance and sale of the recent (US$500.0 million) bond is a new act of abuse of power that shows that the government will continue its alliance with Odebrecht even if this company is guilty of criminal acts at Punta Catalina."
Government responds
In response, Finance minister Donald Guerrero affirmed that the bond placement "represents an indication of confidence in international markets."