US to prosecute Dominican Army colonel in Puerto Rico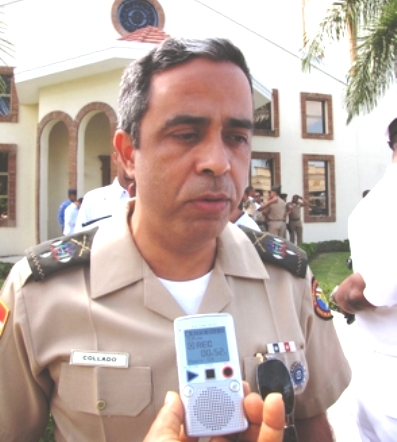 Rafael Collado
Santo Domingo.- The Drug Enforcement Administration (DEA) in Puerto Rico on Monday said Dominican Army Col. Rafael Collado will be tried on that island.
A US federal court will hear the case of the Dominican officer, allegedly linked to smuggling drugs into Puerto Rico.
"For the moment, the only thing we can disclose is that it will be processed at the federal level," said Ana Pino, a spokeswoman for DEA in Puerto Rico yesterday.
The DEA has yet to disclose which the charges will be filed against Collado, arrested last week upon arriving in Puerto Rico.
"Once there is information that can be disclosed to the press we will be communicating it," Pino said
Last week Defense minister Rubén Darío Paulino said the officer was to be returned to face charges in his country on the crimes he allegedly committed utilizing his rank.
Local authorities arrested Collado in Puerto Rico, and seized 12 kilos of cocaine linked to his alleged network.