"Let me work," says President on demand he step down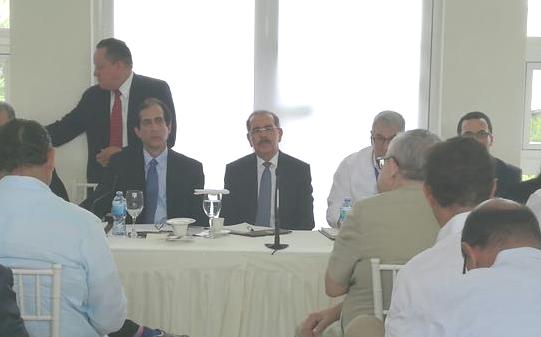 Santo Domingo.- President Danilo Medina on Wed. asked that he be allowed to work, in response to a reporter's request for comment on a group of activists' demand that he step down from the Presidency.
"Let me work," said the president after a two-hour meeting with representatives of 21 construction companies which build the Ciudad Juan Bosch housing project.
On Monday, a group of citizens and activists, led by prominent author Andrés L. Mateo, made public a request for Medina to resign, claiming that he rode into office on a campaign financed with Odebrecht's admitted bribes.