Prosecutors grill fired official who 'sold an entire barrio'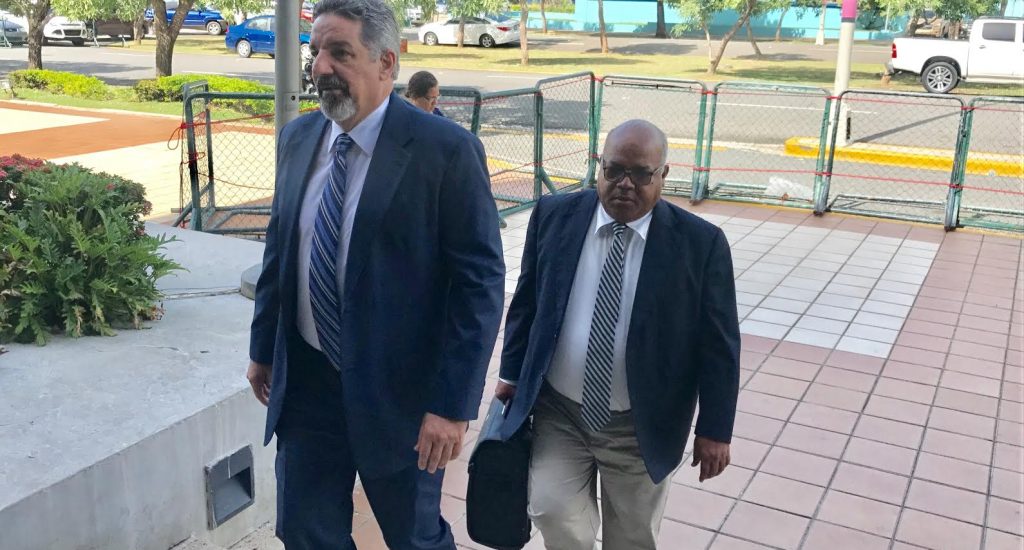 Leoncio Almánzar, with lawyer. Photo elnuevodiario.com.do
Santo Domingo.- The fired head of the conglomerate of State-owned companies (Corde), Leoncio Almánzar, on Tuesday was subjected to a marathon interview during more than 12 hours, until 10:12pm.
When leaving, Almanzar told reporters that he would return at 10am Wed. to continue the interview by prosecutors, into the sale of lands of "an entire barrio," Los Tres Brazos, in Santo Domingo Este.
Justice minister Jean Rodríguez and Anticorruption prosecutor Laura Guerrero grilled the former official, accompanied by his lawyer Miguel Liria. He arrived after 10am and refused to talk to journalists about the subpoena.
Fired
President Danilo Medina fired Almanzar and shuttered Corde last February, as suggested by a commission designated to investigate irregular sale of Los Tres Brazos lands, by the company Titulatec.
Nullified sales
Medina's executive order also annulled the sale of the lots, although "buyers in good faith" will be issued their corresponding titles, "either free of charge or at affordable price, according to their socio-economic situation."