DEA undercover agent key in snaring Dominican Army colonel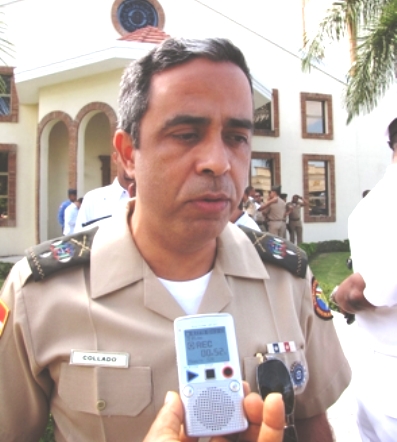 Rafael Collado Ureña
Santo Domingo.-  Dominican Army Col. Rafael Collado Ureña, arrested in Puerto Rico on drug trafficking, and his alleged accomplice Maria Carmelina Polanco Taveras, planned to ship 100 kilos of cocaine to Puerto Rico, according to the indictment.
Both face federal charges of conspiracy to import and distribute controlled substances in Puerto Rico.
According to the indictment, Drug Enforcement Administration (DEA), special agent David Flores said that the agency was investigating the accused since June 2016 with an undercover agent, identified as UC #1, who held several meetings with the pair.
Since that date, the DEA says it was able to determine the coordination for drug smuggling carried out by the accused, so they were placed under strict surveillance.
The DEA says the undercover agent met with the pair between May 25 and 26 to discuss the shipment of 20 kilos of cocaine to Puerto Rico.
The meeting took place in a restaurant in Santo Domingo.
"During the meeting on May 25, 2017, Collado stated that he had money to buy 8 kilos of cocaine to be transferred to UC #1 to be shipped to Puerto Rico," the indictment says.
It adds that during that meeting the officer gave to the undercover agent US$60,000 in cash to purchase the drug.