A 4.5 tremor shakes Dominican East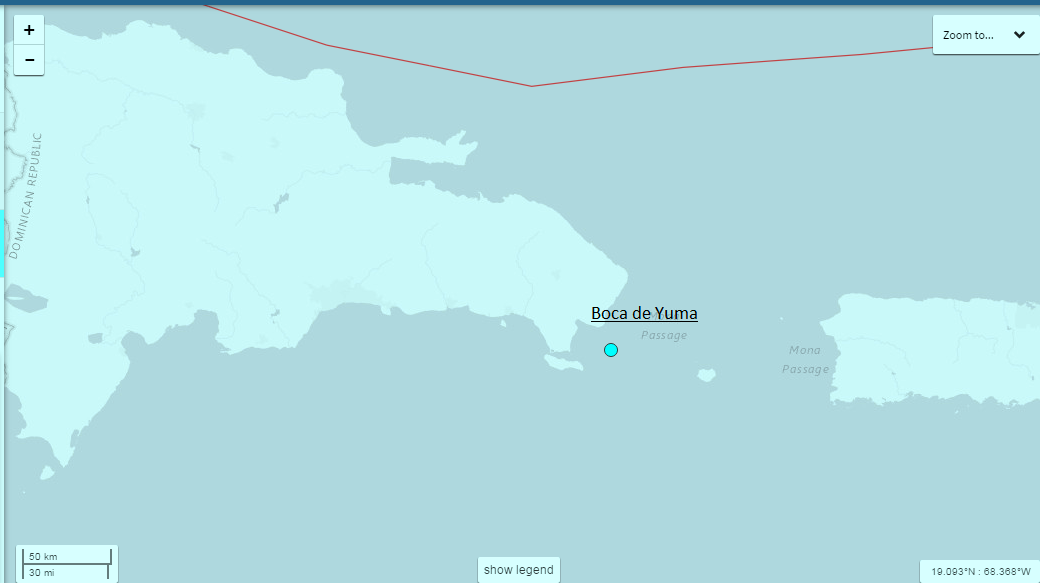 Santo Domingo.- A magnitude 4.5 tremor was recorded at 30.6 kilometers south of Punta Cana, in the Mona Passage, the Santo Domingo State University -UASD- Seismology Center reported Thursday.
It said the tremor occurred at 12:38pm and was felt in the tower of Punta Cana Airport, La Altagracia (east). There are no reports of damage.
The qake figures from the US Geodetic Survey:
Magnitude 4.5 – 26km SE of Boca de Yuma, Dominican Republic
Time: 2017-06-22 16:38:23 (UTC)
Location: 18.218°N 68.418°W
Depth: 92.1 km