A mysterious wall goes up in the Southwest…Not Trump's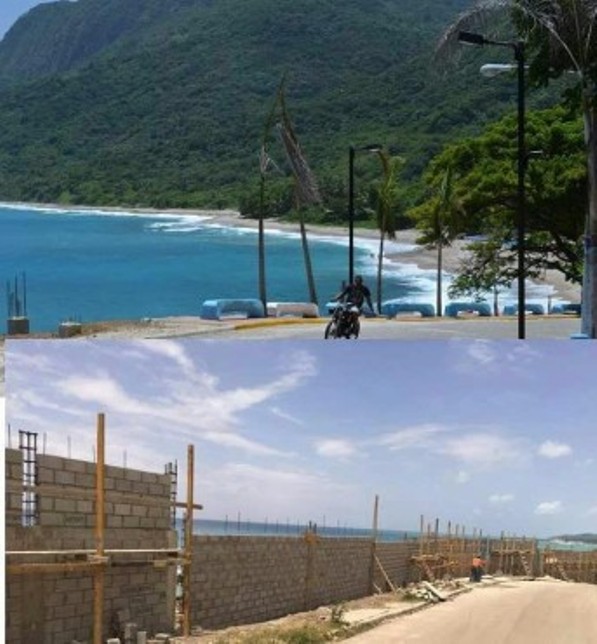 Barahona, Dominican Republic.- The construction of a wall at La Ciénaga, on the Barahona-Enriquillo road (southwest), which blocks the view of the sea, has local residents and citizens asking questions.
"There's no information of who builds it, how long it will be, its height or what's it for. However, some citizens are beginning to wonder who' the owner and why are they building it," reports newspaper Diario Libre.
Despite that the wall is visible to all and its photos are being uploaded to the social networks, neither Environment nor Tourism Ministry officials say who builds the wall or if they are looking into the issue.