'Eagle' cops will snatch trucks, motorbikes from tunnels, overpasses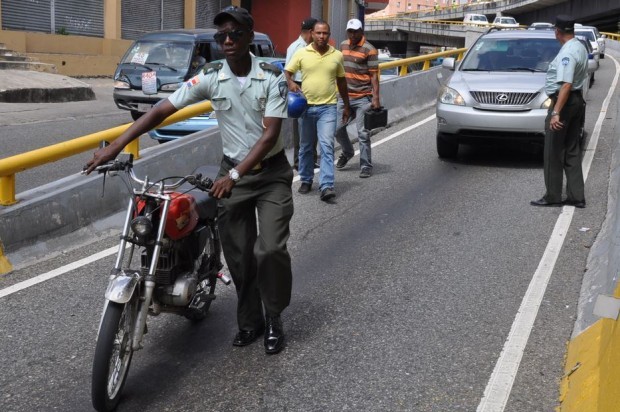 Amet impound motorbikes caught on overpass
Santo Domingo.- The  Metropolitan Transit Authority (AMET) on Thursday announced a new prevention and response unit "Equipo Aguila" (team eagle), to heighten controls  over vehicle traffic in tunnels and overpasses.
It said Aguila will prevent motorcycles, trucks and buses from using the tunnels and overpasses, as a road safety measure for all motorists.
"Likewise, in the face of the bad practice of unscrupulous people who take advantage of congestion during peak hours to commit crimes, the officers of the Eagle Team will remain alert and in a position to take the necessary measures and contribute to the safety and tranquility of users of these systems of travel," AMET director Frener Bello told local media.