NYC warns of infection from cosmetic surgeries in Dominican Republic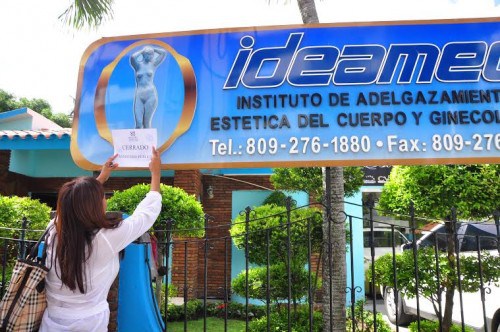 File photo of Clinic Ideamec, shuttered by authorities.
Santo Domingo.- New York City Department of Health Commissioner Mary Bassett on Thursday warned the community about a bacterial infection contracted by 10 women who traveled from Connecticut and New York to the Dominican Republic, where they underwent cosmetic surgeries.
The health department statement called on anyone who has undergone any type of procedure in the Caribbean country and developed a skin infection to "immediately" call a doctor.
According to officials, the mycobacterium abscessus, associated with liposuction or breast augmentation operations, among others, can cause inflammation and sores and may require hospitalization.
The information indicates that of the 10 women affected, eight underwent cosmetic surgery at Santo Domingo´s Centro Internacional de Cirugía Plástica Avanzada (International Center for Advanced Plastic Surgery).