Dominican Republic Greens won't turn into a political party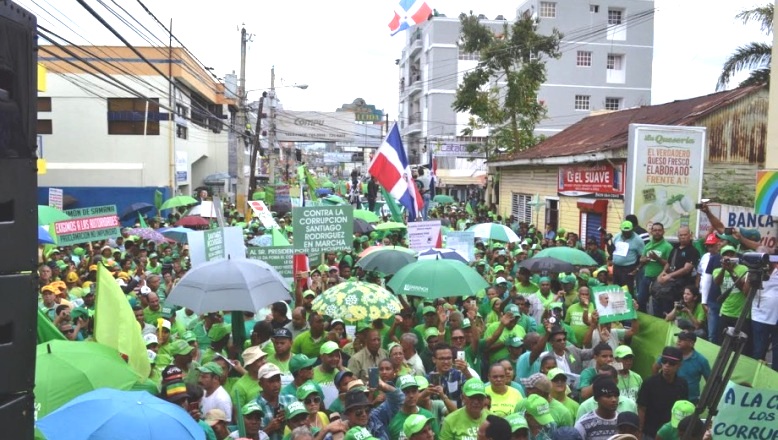 A Green march, protest
Santo Domingo.- Leaders of the Green March grassroots movement on Tuesday said they have never discussed the possibility of becoming a political party and accused sectors of the ruling party (PLD) of trying to derail their purpose.
Carlos Pimentel, Maria Teresa Cabrera and Altagracia Salazar, said the topic has never been discussed and that those who promote the debate won't stop them from tackling the problems that gave rise to the movement, which is the end of impunity and corruption.
"It's not true, it's a rumor, it's manipulated, ill-intentioned information, to attribute to the Green Movement the possibility of it becoming a political party, that has never been discussed, has not been discussed within the Green Movement, which means that ther are sectors of the ruling party that live by pulling and sharing rumors to divert attention, " Pimentel said. She didn't specify which sector of the PLD is behind the "rumor."
"Since the Green March emerged, sectors linked to the Dominican Liberation Party have allegedly sought to link them to politics.