83% oppose extending deadline for foreigners: El Nacional poll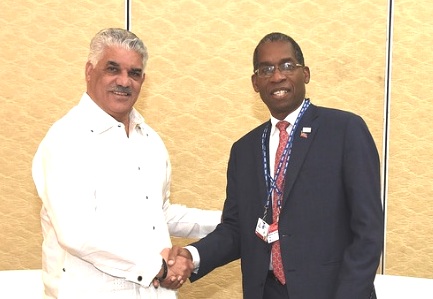 Miguel Vargas, Antonio Rodrigue.
Santo Domingo.- An overwhelming majority (83%) of readers polled by leading evening newspaper El Nacional  on Monday said they're opposed to extending the deadline for Haitians to apply for the Government's so-called National Plan to Regularize undocumented foreigners.
In 14 days, on July 17, the deadline for foreigners to register for the Plan expires.
Two months ago Foreign minister Miguel Vargas received his Haitian counterpart, Antonio Rodrigue, who informed that his government will issue the documents required by his fellow citizens to register for the Dominican Plan, especially passports.
Lost 'sovereignty'
According to the conservative party National Progressive Force and the right-wing group Polo Soberano, around 250,000 Haitians will be issued Dominican ID documents, a measure they say is contrary to the country's sovereignty.