Green March denies that industries fund their activities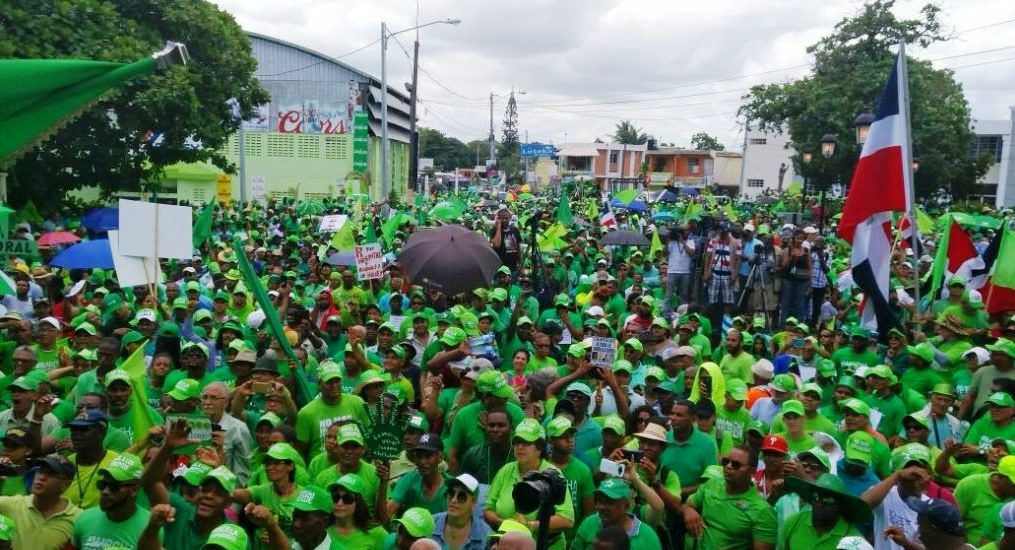 Santo Domingo.- The Green March on Sunday denied that industrialists have made contributions to carry out their activities, which they affirm are self-managed. They also affirm that the sector wants to downplay the national march set for July 16.
Green March spokesperson Maria Teresa Cabrera called statements by Industries Association (AIRD) president Campos de Moya on financing the March, not only false, but also "harebrained."
Speaking to elnuevodiario.com.do by phone from New York, Cabarera said people make donations to the Green March but noted: "it's possible that at first they have contributed with two three buses to transport activists or T-shirts to be sold by the members."
"But they cannot say that they are funding it, and that they will withdraw their support because we have distorted it, because our demands have been and are still very clear, I think the Dominican people's will is absolutely categorical to continue their fight against Impunity and corruption."
"We've been clear with the issue of financing, the account that has been handled where the contributions are made is in the light of all, because the criterion was established that contributions higher than 10,000 (RD$) must be identified."
Moreover Green March representative Carlos Pimentel added that neither de Moya, nor AIRD executive director Circe Almánzar, nor the Industries Association have ever supported the movement.