No bail for accused in Odebrecht case, top prosecutor says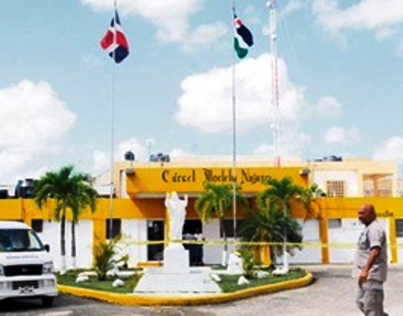 Najayo
Santo Domingo.-  With 48 hours to go before the Supreme Court hears the appeal filed by nine of the 14 indicted in the Odebrecht bribe case, Justice minister Jean Alain Rodriguez says they should remain behind bars to reduce the flight risk, the movement of funds and to protect their own lives.
The prosecutor said however, that he would respect t the justices' ruling in the hearing set for 9:30am Thursday at the Supreme Court.
Interviewed on Telenoticias, Channel 11, Rodriguez stressed that he's opposed to releasing the defendants on bail and reiterated that they should be kept at Najayo prison until the trial begins.
"It's a right that the judges have and we respect it but we understand that the correct thing is that they remain with the status quo they have today, in such a way, that the risk of escape is reduced, that the possibilities of distraction of funds is reduced," the official said.