President's push to squash power plant scandal finds unlikely ally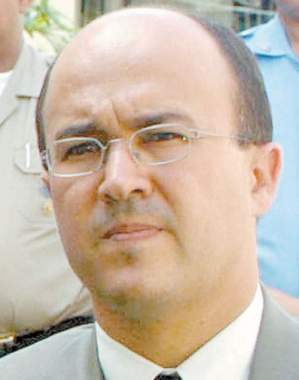 Santo Domingo.-  The Government's push to sweep the Punta Catalina scandal away found an unlikely ally in Environment and Natural Resources minister Francisco Domínguez, whose statement that "the Dominican Republic will probably get green bonds" as the result of its entering operations, was pivoted as an affirmation that it will definitely receive the ecological incentive.
"With the entry of Punta Catalina thermoelectric, Dominican Republic will get green bonds," says the title on the Presidency website, but in direct quotes, Dominguez stresses "probably."
"There will be a decrease in the amount of carbon dioxide emitted in the country," said Dominguez, who's tenure in Environment has been praised by wide sectors.
"There are more than 10 plants that generate carbon dioxide that are extremely polluting, their cost is very high and they are going to pull out," the Presidency says, quoting Dominguez.
No cost overrun
He said the commission that investigated the project's tender and contract established that there was no cost overrun. "Bribes are paid with the overvaluation of the works. The Commission praised the transparency of the Punta Catalina tender."