Council culls candidacies to high courts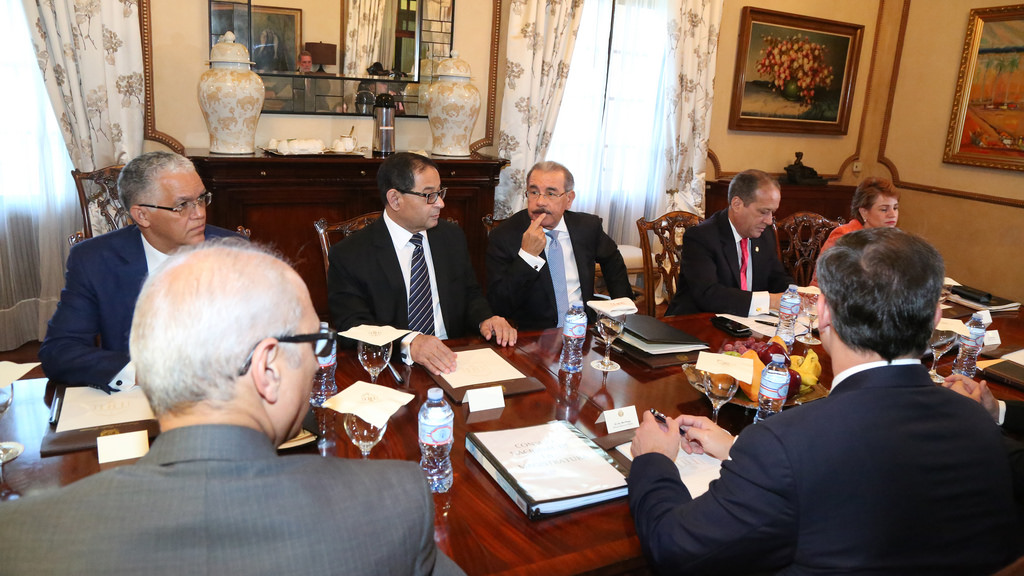 Magistrate Council selection process headed by president Danilo Medina.
Santo Domingo.- The National Magistrate Council (CNM) will meet in the National Palace again Wed. night to review the list of pre-selected candidates those for the Supreme Court and Superior Electoral Court  benches.
The commission appointed last night met at the Justice Ministry early today to conclude the review of the dossiers and determine who meets the requirements.
The commissioners, senate president Reinaldo Pared, Justice minister Jean Alaín Rodríguez, senator Jose Ignacio Paliza, deputy Josefa Castillo and CNM secretary Frank Soto will conclude the review of the candidates' dossiers, assisted by Presidency Legal Consultant Flavio Darío Espinal.
Yesterday the CNM said that five candidates were disqualified because they didn't meet the requirement of having at least 12 years since graduating.
It said missives will be sent to today to the two candidates who were challenged, so they can respond to the objection in writing.