Santiago reporters narrate vicious assault by aggregates extractor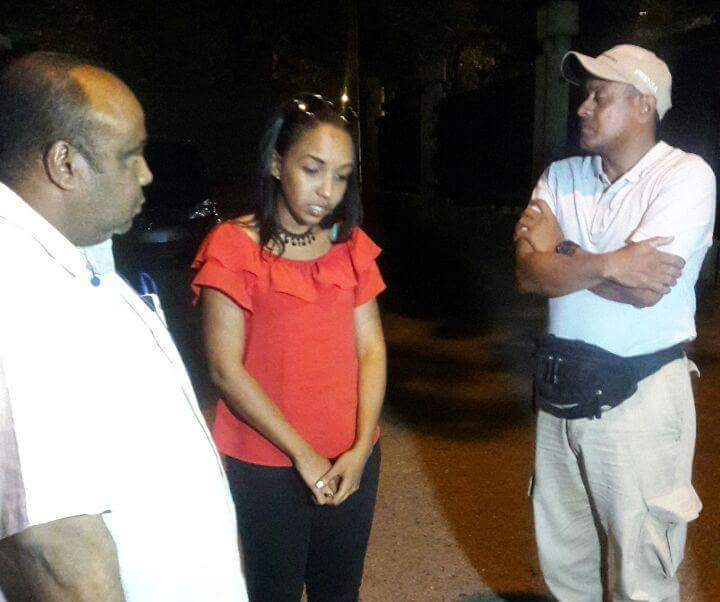 Indira Vásquez Photo courtesy of pachaproduccion.com
Santiago.-  "She spent several days urinating blood resulting from the blows that these individuals gave them," said Dominican Journalists Guild (CDP) president Olivo de León, denouncing the assault against reporter Indira Vásquez and cameraman José Manuel de la Cruz by a businessman and his sons in Santiago when covering the extraction of aggregate at Bajabonico river in Puerto Plata.
"The colleagues have been beaten, they suffered attacks, they almost lost their lives, they were stripped of their work equipment and continue to threaten them, intimidating them and following up on this case," De León said.
He said the incident is compounded by the lack of action on the part of the Santiago Office of the Prosecutor, despite that the aggression occurred a month ago.
"The Santiago authorities refused for a month to receive the complaint, to receive this case. So there's a complicity between Santiago's authorities and the aggressors who's a very powerful aggregates dealers who along with his sons attacked these companions. We express our concern that these colleagues could be murdered at any moment," de Leon said.
They warn that the businessman and authorities are to blame for anything that may happen to de la Cruz and Vásquez, who said she saw a front end loader extracting materials and loading it onto a dump truck with the company name Asfalto del Cibao "We follow them and the driver gets nervous and starts calling people of the company and gives us the name of the businessman, Pedro Juan Reyes as the person who owns the company."
The reporter adds that eight men ambushed de la Cruz and took him away to a company site where they kneeled and beat him, and then three of them took her cell phone when she was trying to find her co-worker in the dark.
"I stay outside and try to get my cell phone to look for my partner but they don't let me in and three men come and beat me on the left side, another on the right while another strangles me, the one who hits me the right side, son of Pedro Juan Reyes, takes my phone away and leaves the company," the journalist told Diario Libre.
Vásquez and de la Cruz said they were relieved when a police patrol approached and they asked for help, but were surprised when the police officers and individuals kept them for several hours until their boss arrived.