Green March tells 3 justices hands off Odebrecht case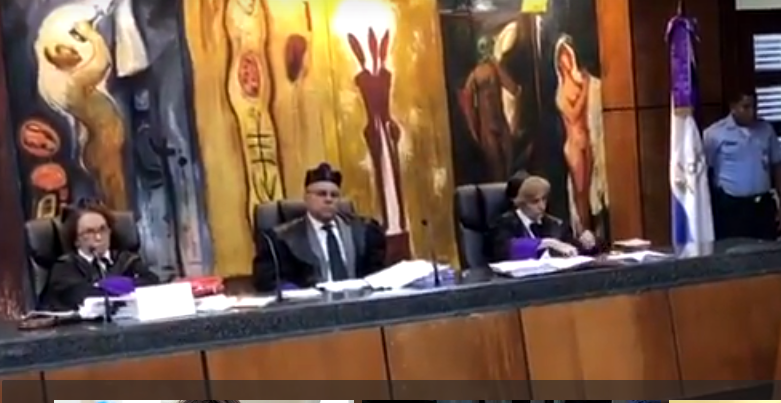 Alejandro Moscoso, center
Santo Domingo .- The Green March on Thurs. demanded that Supreme Court justices Alejandro Moscoso, Frank Soto and Juan Hirohito Reyes, linked to the ruling party (PLD), "don't put a single finger" on the Odebrecht case file, EFE reports.
The three justices form part of the high Court's five-panel Criminal Chamber, which hears the appeals by 10 of the 14 indicted in the Odebrecht case.
"For a large part of society, the three magistrates represent the interests of the ruling PLD and the government of president Danilo Medina," the Green March said.
"Neither the Supreme Court nor Dominican society can allow the most important corruption scandal in Dominican Republic's history to be attended in an atmosphere of legitimate distrust in judges known for their political career in the PLD or to favor, through rulings, officials like Felix Bautista or Víctor Díaz Rúa."
The high Court last year acquitted both Bautista and Diaz on charges of embezzlement.
"These three judges must recuse themselves  or be removed from the case so that other magistrates, not challenged by the facts or by the public rumor, can carry out the process and impart the Justice that the immense majority of the Dominican people expects," the Green March said.