Trafficking of Haitians into Dominican Republic 'alarming'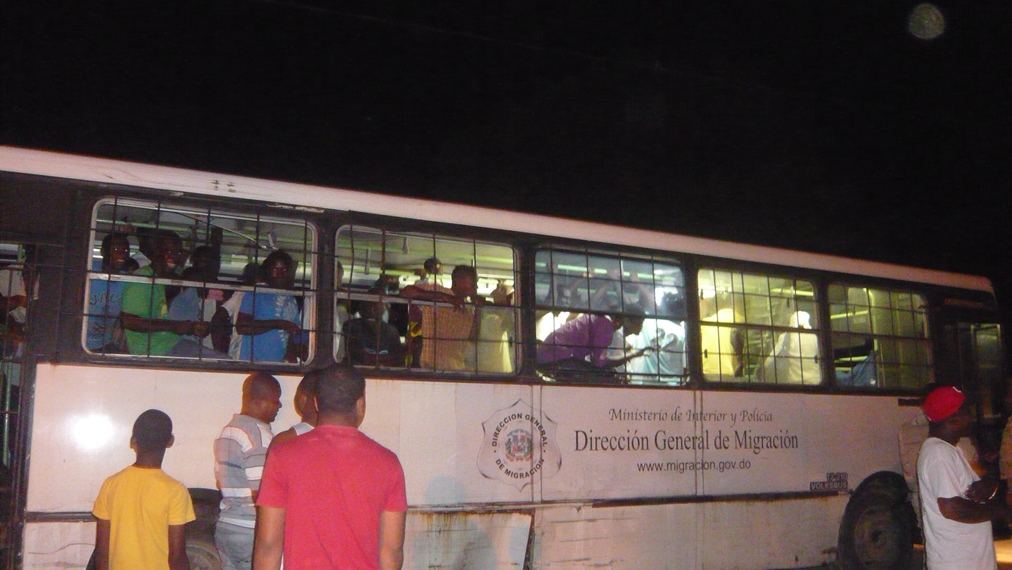 In a file photo, undocumented Haitians are rounded up for repatriation.
Dajabón, Dominican Republic.- Dominicans on motorcycles and other vehicles have established a daily traffic route for undocumented Haitians, in broad daylight and under the very nose of the authorities, leaving border towns and other of cities across the country at the mercy of an unchecked flow of immigrants who are practically no longer challenged.
Meanwhile Foreign minister Miguel Vargas, said that Haiti and the Dominican Republic have to live together fraternally, but warned that the country's immigration laws and Constitution must be respect.
"We've reiterated on enforcing immigration laws; we have carried out the best relations with the Haitian government and with its people, always with the clarity of our sovereignty and what corresponds to our migratory laws," Vargas said, quoted by listin.com.do.
The inhabitants of Loma de Castañuelas, one of the routes most used by Haitian smugglers, who head toward Santiago and other parts of the territory, said they're alarmed at how easily these undocumented foreigners enter the Dominican Republic.