Defense chief says Dominican Republic-Haiti border strictly controlled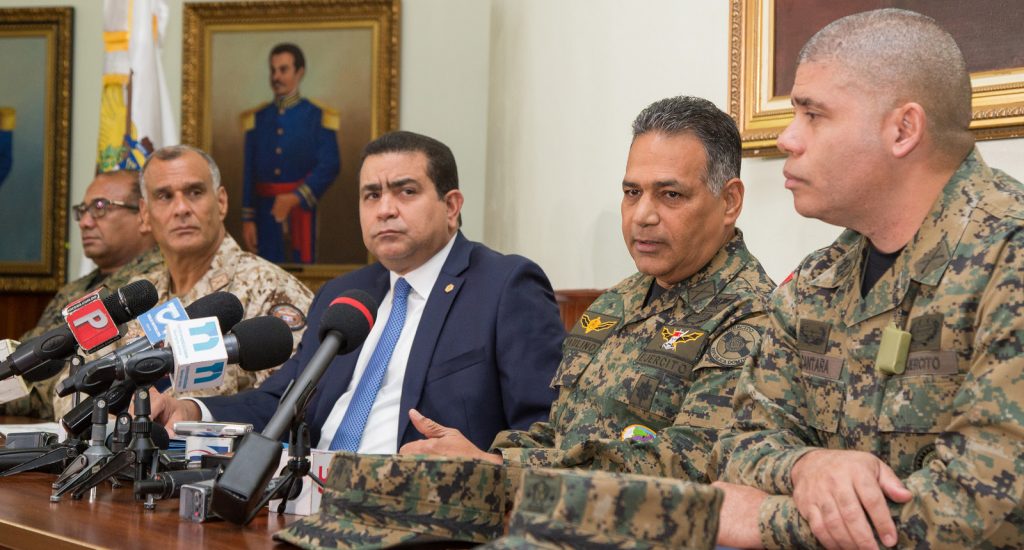 Ruben D. Paulino, second from right. Photo elnuevodiario.com.do
Santo Domingo.- Defense minister Ruben Dario Paulino on Monday said that the Dominican-Haiti border is strictly controlled and that the videos that have been posted in the social networks "don't correspond to reality."
"At no time have we abandoned our role as Armed Force," Paulino said during a press conference at the Defense Ministry.
"The Dominican Republic can be absolutely sure that we are working to control the entire border. We have a commitment to the country and to the President of the Republic and we will not fail. "
Paulino said more than 140,000 undocumented workers have been stopped at the Haitian border, with an average of 777 deported each day.
The official said "the statistics speak for themselves" on border security, noting that in the first half of the year, the Border Guards (Cesfront) prevented the entry of 47,779 undocumented Haitians.