Dominican Republic returns hundreds of Haitians as tension mounts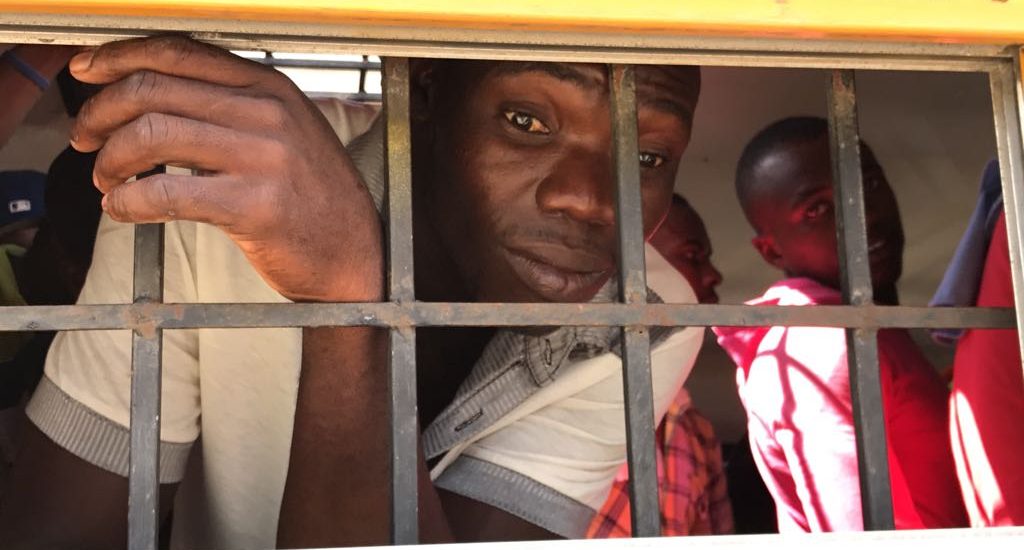 Haitian men in barred bus. Photo elnuevodiario.com.do
Jimani, Dominican Republic.- Hundreds of Haitians returned to their country thorough this border crossing the on Thursday, as tension heightened in the last few days on mounting complaints by various sectors over the high number of foreigners in the streets of major cities in most of the country.
Buses full of Haitian nationals arrived in Jimani from various parts of the Dominican Republic and then crossed the border yesterday, carrying everything from household appliances to food.
Outlet listindiario.com.do reported the arrival of at least seven large buses full of immigrants.
It emerged that many of the foreigners had finished the work for which they were hired, especially in farms, and sugar cane fields in the country's east region. Others who were in some parts of the country illegally, opted to return voluntarily and avoid detention during raids by Dominican Army and Border Corps troops.