Green March defines route for Sunday's anticorruption walk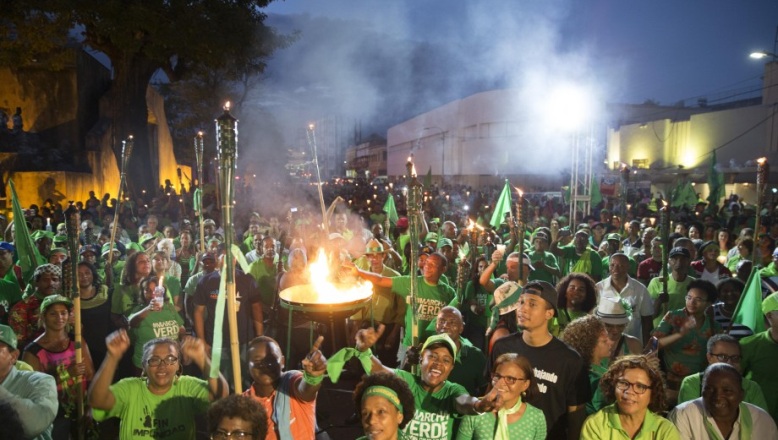 A previous protest
Santo Domingo.- The grassroots movement Green March on Friday announced the route of its walk scheduled for 10am Sunday, to demand an end to impunity and government corruption.
The march will start at the intersection of Gómez and Kennedy avenues and conclude at the Centro de los Heroes (La Feria).
The Green March tweeted that the route will head south along Gómez to Bolivar avenues; west to Moya (Churchill) avenue, and  south Centro de los Heroes, where various activities are scheduled, including a concert.