Greens reiterate: Medina must be indicted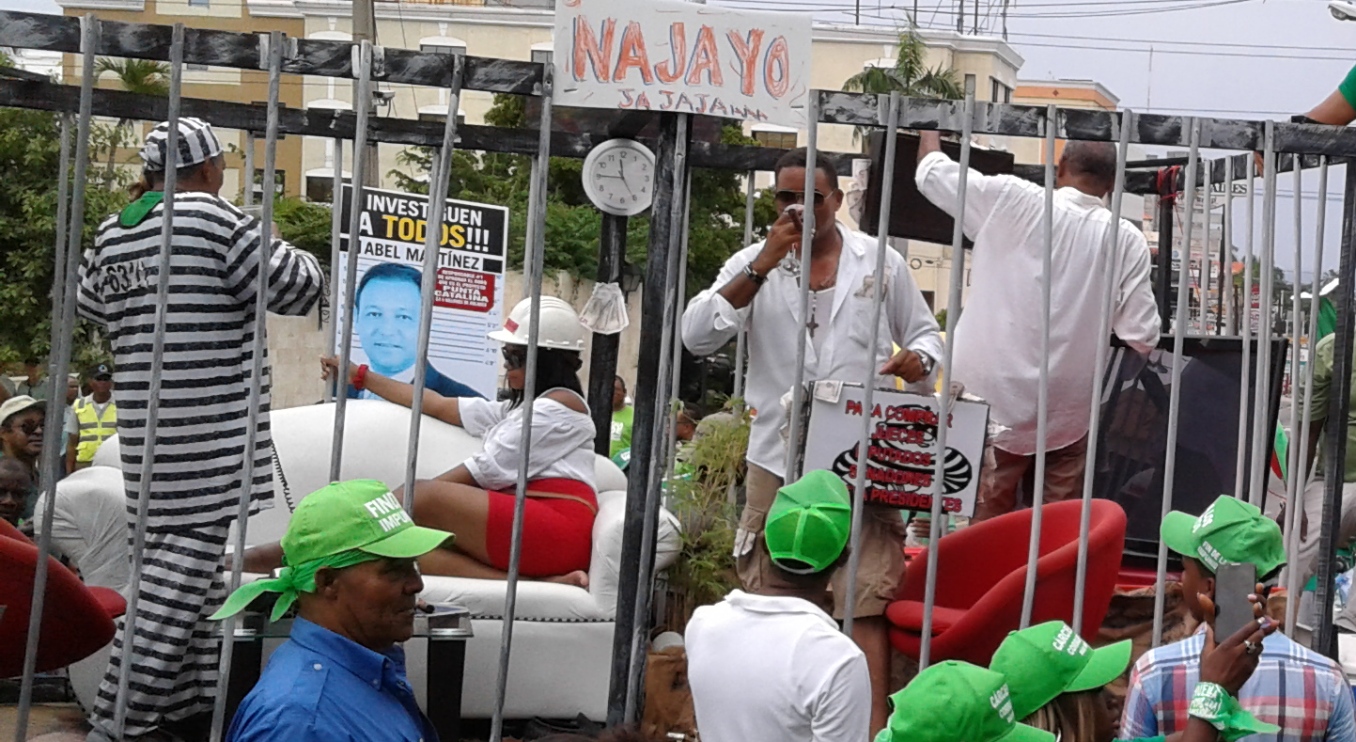 The protesters in a mock jail posing as indicted officials.
Santo Domingo.- Social activist Carlos Pimentel on Monday said the Green March's organizers neither negotiate their positions nor the grassroots movement's three fundamental demands: Prison for the corrupt, the stolen money recovered and all contracts with Odebrecht terminated. "Those demands have to be met."
His warning comes one day after the Green March's stunning protest which gathered tens of thousands of people from across the country, and similar manifestations in cities abroad.
He said some sectors might attempt to undermine the Green March, "but it will be impossible" to do so. "Any sector may have an interest in distorting green gear, but it's not possible, with Green March in the streets you have to talk and the people will decide the course."
Pimentel called Sunday's march a strong example of a social movement that grows, and multiplies, since it "has very clear objectives, by the number of people who attended that supports it on social networks with a very clear statement: ending impunity, a criminal trial against president Danilo Medina, and ex-presidents Leonel Fernandez and Hipolito Mejia.