Venezuelans in Dominican cities vote against Maduro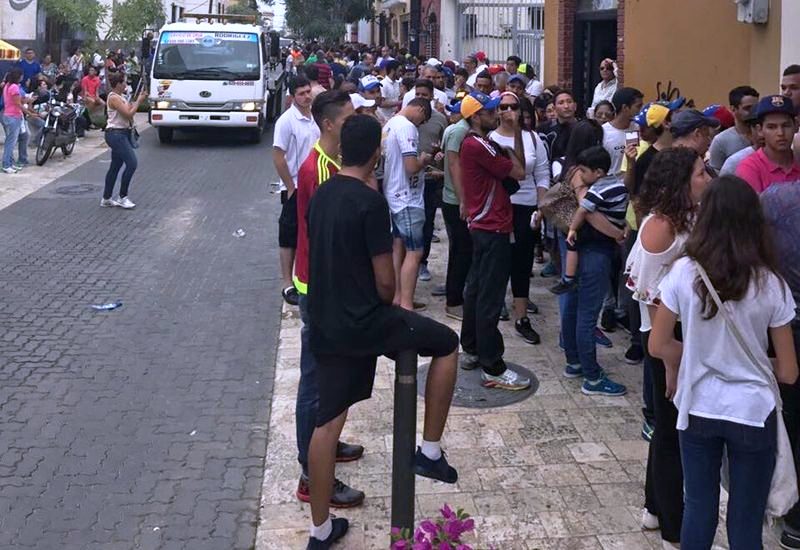 Inthe Colonial City. Photo elnuevodiario.com.do
Santo Domingo.- Venezuelan immigrants in the country on Sunday voted to reject or accept the constitutional reform promoted by president Nicolás Maduro's government.
Venezuelans took part in the referendum called by their country's National Assembly, and expect to have enough votes to force Maduro to schedule presidential elections before the end of his term in early 2019.In the Dominican Republic the votes are expected to exceed 4,000 in the polling held in 80 countries.
Venezuelans from all walks of life made long lines to participate in the plebiscite held in four Dominican polling : in Santo Domingo's Colonial City and other parts of the country.
"The people decide!" Was the slogan pasted on the ballot boxes backed by the Venezuelan Liberator movement.
Polling in the Colonial City began 8am with three tables and lasted throughout the afternoon, as more Venezuelans voted than expected.