Threats fly at trash dump as scandal raises a stink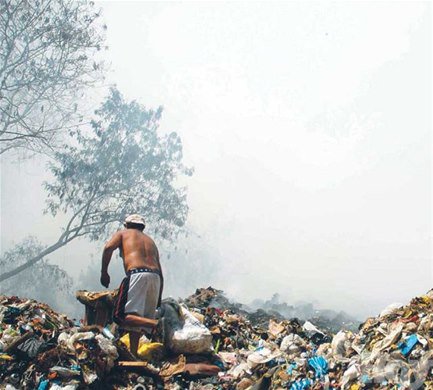 Smoke and mirrors at Duquesa.?
Santo Domingo .- "The Duquesa landfill will remain open and the municipalities which Lajun Corp. prohibited them from depositing their solid waste there will be able to do so as they have been doing so far."
The warning on Tuesday to the landfill contractor came from Environment Ministry Trash Projects director Francisco Flores, and Dominican Municipalities Federation (Fedomu) president Rafael Hidalgo.
They also warned that they won't let Lajun reduce the operating hours and cancel the service to adjacent towns and districts.
"Duquesa is going to stay open. You can say that neither we nor the Environment Minister will allow a dangerous sanitary situation, and it will be open," Flores said.
Hidalgo said he contacted Environment minister Francisco Domínguez, "who has guaranteed that this unilateral and irresponsible measure by Lajun will not be allowed."
Land sale scandal smells of fish
HIdalgo said they'll go the Chamber of Deputies to urge the release of the findings of the investigation into the sale to Lajun of lands that house the Duquesa landfill site, which wide sectors criticize as "smelling worse than the garbage."