Odebrecht case: Deputies uphold lawmaker's immunity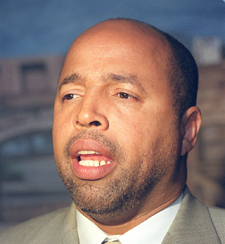 A. Pacheco. File
Santo Domingo.- The Chamber of Deputies on Thursday rejected a request to strip the parliamentary immunity from opposition party (PRM) deputy Alfredo Pacheco, who's indicted in the case of the Brazilian conglomerate Odebrecht's admitted bribes to government  officials.
Disciplinary Committee chair Demostenes Martinez, issued an unfavorable report on the request, noting that when the conditions to grant bail change, it won't be necessary to lift the prerogative.
Four deputies abstained from voting, while 131 voted in favor of Pacheco.