Officials 'donate' Gov. property for photo-ops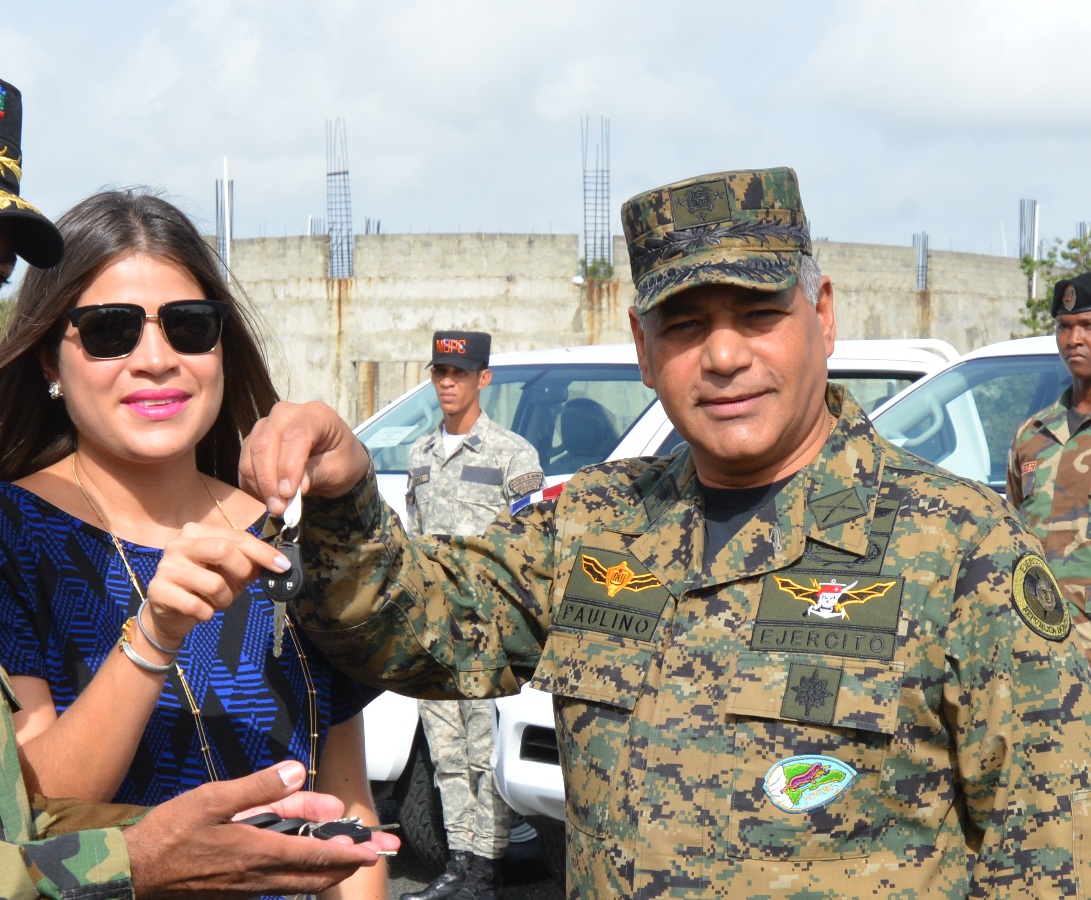 Eyla Vargas, Rubén Darío Paulino. Photo-op
Santo Domingo.- In yet another photo-op where officials "donate" government property to other agencies, the Public Works Ministry on Wed. delivered six pickup trucks to the Defense Ministry to patrol the country's main roads, as well as for public safety in rural areas.
The keys to the Nissan twin-cabin vehicles were handed over to Defense minister Rubén Darío Paulino, by RDVial agency coordinating director Eyla Vargas at the military headquarters, on instructions by Public Works minister Gonzalo Castillo.
Vargas said the vehicles will also be used to patrol Santo Domingo's streets by Public Works' Military and Police Commission, a sort of  parallel road-side assistance entity.