Electoral Court's new justices have daunting challenges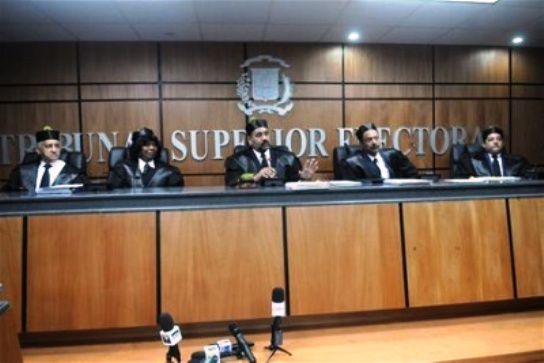 Previous justices.
Santo Domingo.- The new justices of the Electoral Court have daunting challenges when they undertake Friday the task of deciding on the electoral conflicts sure to emerge from political leaders and candidates at all levels.
Among the challenges await them is the start this year of the process leading to the primaries to elect the leadership of the opposition Modern Revolutionary Party (PRM) and the Social Christian Reformist Party (PRSC) and of the pro-government Dominican Revolutionary Party (PRD), which must stage its convention next year.
The new justices have the challenge of renewing the Electoral Court's image, that was constantly vilified by the parties and leaders who were jeopardized by its rulings.
Román Jáquez, Rafaelina Peralta, Cristian Perdomo, Ramón Madera and Santiago Sosa were elected in an arduous process characterized by tensions between the two representatives of the opposition, senator Jose Ignacio Paliza and deputy Josefa Castillo during the final hours.
Nonetheless both Paliza and Castillo said the fact that none of the previous justices were reelected is very positive.