Medina swears in new Electoral Court, Supreme Court justices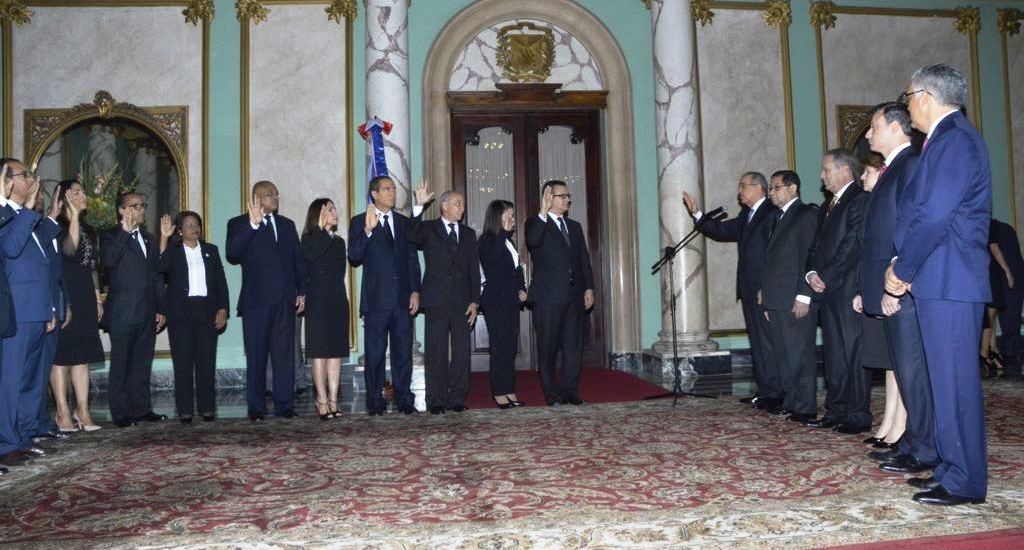 Medina heads ceremony. Photo elnuevodiario.com.do
Santo Domingo.- The National Magistrate Council (CNM) on Friday administered the oath on the new justices of the Superior Electoral Tribunal (TSE) and those who'll fill the Supreme Court's vacant benches.
The Council appointed Román Jaquez as president of the TSE on Wednesday, including Santiago Sosa, Cristian Perdomo, Ramón Aristides and Rafaelina Peralta, whereas Blas Fernández, Pilar Jiménez, Manuel Read and Moisés Ferrer will occupy benches in the Supreme Court.
President Danilo Medina, who also chairs the CNM, headed the inaugural ceremony in the National Palace, where the Council will reconvene at year end to fill the vacant benches in the Constitutional Court.