UN, Haiti, Dominican Republic mull 'massive influx' of immigrants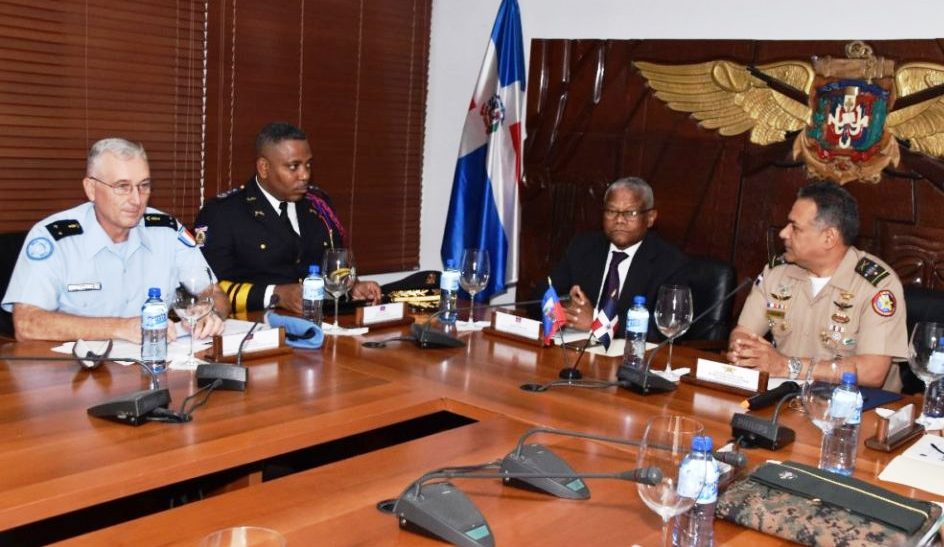 Santo Domingo.- With Haitian migration to Dominican territory as the main topic, the head of the UN Stabilization Mission in Haiti (MINUSTAH), Haiti's Police chief and Dominican Republic's Defense Minister and other Dominican officials met in the country Friday afternoon, the first of several planned encounters.
Minustah director Gen. George Pierre Monchote , Haiti police chief Michel-Ange Gédéon, and the head of  the Dominican Armed Forces, Rubén Paulino, met at Defense Ministry headquarters.
The nearly two-hour meeting centered on border security between the two Hispaniola countries, in the heels of recent reports of a high number of Haitians entering the country.
The meeting also comes after president Danilo Medina nearly two weeks ago instructed Defense minister Ruben Paulino to address with media reports on the "massive influx of Haitians to this side of the island."
The mission that came from Port-au-Prince said they came to discuss convenient border control strategies, according to Haitian Police Inspector general, Vigil Recien Jame, who served as spokesperson for Haiti's police chief.
In addition to the immigration issue, aspects of cooperation between the two countries were also addressed.
The mission from Haiti arrived at Las Americas International Airport around 2pm and from there went to the Defense Ministry for the meeting also included senior Dominican military officials and Haitian ambassador to the Dominican Republic, Idalbert Pierre-Jean.