Dominican Republic gives Haitian immigrants a reprieve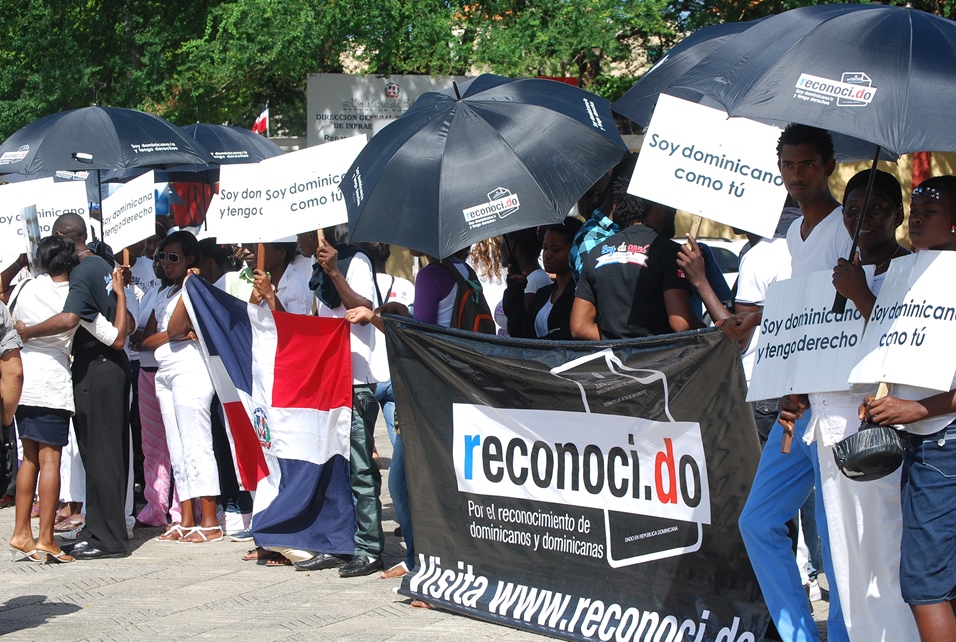 Haitians protest to obtain documents. File.
Santo Domingo.- The National Immigration Council will extend the validity of the documents issued by the Interior and Police Ministry for one year so those enrolled in the so-called National Plan to Regularize Foreigners can complete the requirements and regularize their immigration status.
The Council, which meets today to discuss the issue, had issued a resolution where the measure is available and places a high priority on the process to renew or change category and sub-category for the population that will benefit from the Plan (PNRE), as executive order 327-13 stipulates.
The extension of the validity of the cards issued by Interior and Police had expired on July 17.
CNM-01/17 Resolution also instructs the the Immigration AGency  to recognize the accreditation of the personal identity documents accepted during the PNRE, "provided there are no doubts as to the legal origin of the document."
It also instructs the Central Electoral Board to issue ID cards to foreigners who've been granted permanent or temporary residency status in the country under the Plan, in compliance with article 76 of the Immigration Law. The Council also instructs Immigration to establish a protocol for the procedure.
Of the 238,000 Haitians who applied for the Plan, in the last term granted in 2015, only 143,000 had the card that expired on July 17.
Until recently however only 53,000 Haitian nationals had registered with the PNRE, but of those the JCE has identified only 15,000. In Group B, some 8,000 people were registered to be naturalized with the JCE, of which only 4,500 met all the requirements.
Conservatives oppose extension
Former Immigration Agency director and conservative party (FNP) leader José Ricardo Taveras on Monday asked president Danilo Medina, ministers and other entities that form the National Immigration Council, not to grant any type of extension to the PNRE period, which he affirms would be "illegal."