Drug planes vanish from Dominican skies: Air Force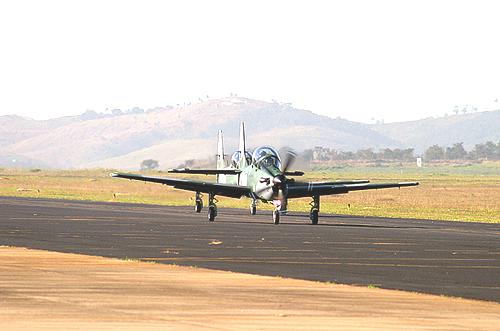 Super Tucano
Santo Domingo.- Dominican Republic Air Force (FARD) commander Luis Payán, affirmed Monday that there have been no traces of airplanes with drugs over Dominican airspace since 2015.
The official said despite the 390 traces detected over the "Caribbean Corridor" over the last four years, only 11 have occurred in Dominican airspace.
"Of the 164 traces detected in the Caribbean Corridor so far this year and in 2016, "none corresponds to our space, while of 89 detected in 2015 seven corresponded to our space, in 2014 of 69 traces three were in our Area of ​​influence and in 2013 of 68 traces only one occurred here. So far this year, 89 traces have been detected in the Caribbean Corridor," Payán said.
"This achievement has been possible thanks to the vigilance given to the airspace. "We have the department which is the direction of air defense, which has monitors (radars) to watch over the airspace, that way controls and demonstrates the effectiveness of the defense of airspace and in case there is an illicit trait then the Super Tucanos aircraft are scrambled for those purposes," he said.
"We are using information from both from the United States, Colombia, and the Dominican Civil Aviation Institute, from where we have the information and monitors to watch over the airspace of the Dominican Republic," Payán said.
The official spoke as he initiated the sixth version of the Joint Air Interdiction Exercise "Caribbean VI" between the Dominican and Colombian air forces, held at San Isidro Airbase.