Rains forecast nationwide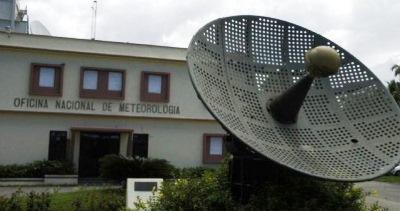 Santo Domingo.– The National Meteorological Office (Onamet) is forecasting scattered showers with thunderstorms Monday caused by a weather system affecting the central part of the country and an approaching tropical wave.
The main effects will be felt in the provinces of La Altagracia (Higuey), San Pedro de Macorís, La Romana, Hato Mayor, El Seibo, Monte Plata, Duarte (SFM), Samaná, Sánchez Ramírez (Cotuí), Monseñor Nouel (Bonao), La Vega, Santiago, Dajabón, Santiago Rodriguez, Elías Piña, Barahona and San Cristóbal.
Tuesday will see a considerable decrease in humidity across the country, as part of the effects of a dry and stable air mass, and for this reason no significant rainfall is expected. There will be some increases in cloud cover with possible thunderstorms, caused by the daytime warming, especially in the afternoon and early evening in the northeast, southeast and the central mountains.
Onamet informs that Monday morning a tropical storm formed some 75 km west/southwest of Tampa, Florida with maximum sustained winds of 75 kph moving eastwards at an approximate speed of 13 kph.
Onamet is also monitoring an area of rainfall with thunderstorms linked to a tropical depression halfway between the west coast of Africa and the Lesser Antilles. It is not expected to strengthen in the next few days
Maximum temperatures between 31 and 33ºC (87.8 – 91.4º F) and minimum between 23 and 25ºC (73.4 -77º F).