65 years of TV in the Dominican Republic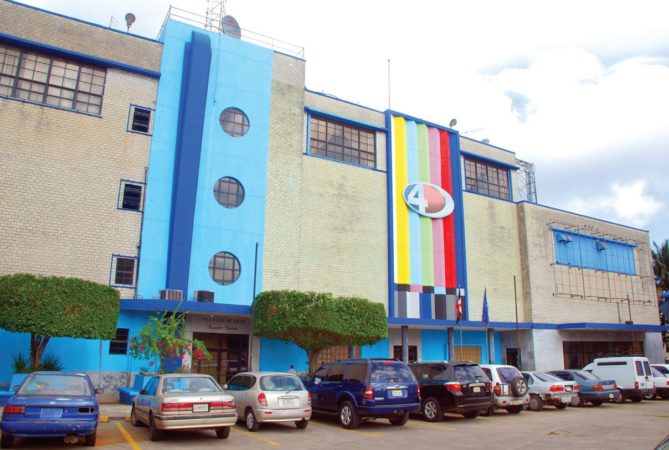 65 years of Dominican TV - image from hoy.com.do
Santo Domingo.- Tuesday, August 1st marks 65 years since the first television channel in the Dominican Republic, La Voz Dominicana, started transmissions in 1952.
Dominican television's precursor was the La Voz del Yuna radio station, founded in Bonao in 1943 by then-president Trujillo's brother Petán. The broadcaster moved to the capital and established its headquarters in the then Palacio Radiotelevisor, where it has operated since its foundation and named the State Radio and Television Corporation (CERTV), home of the state-owned Canal 4RD, and Dominicana FM, Quisqueya FM and Radio Santo Domingo radio stations.
The country's first TV studio was named after María Montez, a Dominican actress who achieved international success and died in France in 1951.
Engineer Pedro Pablo Bonilla founded the country's first private television channel in 1959: Radio HIN Televisión (Rahintel (now Antena Latina) on channel 7, also in black and white.
The country's third television company, the first to transmit in color, was founded when the Bermúdez family launched Color Visión in Santiago on November 30th 1969.
Soon after, José Semorile opened Tele Inde, canal 13 (now Telecentro). In 1978 broadcaster Waldo Pons founded Telesistema (canal 11), and one year later, in 1979, after the devastation of Hurricane David, the Ornes family inaugurated Teleantillas.
Telecable Nacional's arrival in the country in 1982 saw a major phase of expansion.
Telemicro appeared in 1995.
CERTV director Ramón Tejeda Read, said that on its 65th anniversary, Channel 4RD is undergoing a process of transformation with a view to internationalizing its programming, so that every Dominican living out of the country may reconnect with his or her roots and follow events in the home country.